Hello
.

We

'

re Janelle and Nick Foligno

.

The start of our story is a simple one, really. Boy meets girl at 5 years old. Fast forward 13 years when boy and girl start dating, fast forward another 6 years when boy and girl get married.... and then stop at the part when we had our first child, our daughter, Milana.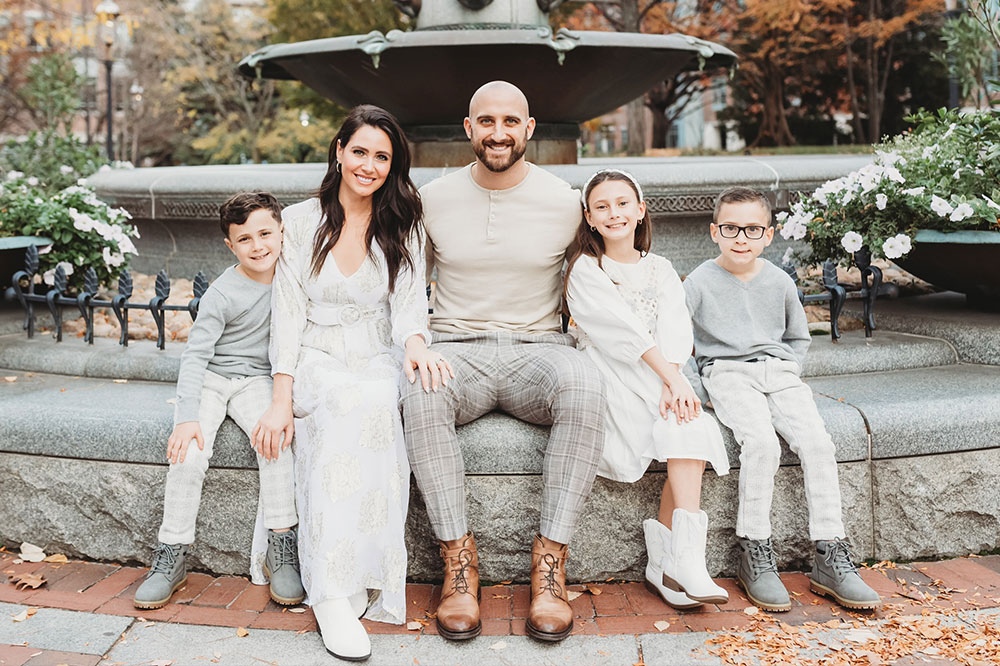 When we think of parenthood, there really is no way to know exactly what to expect. Every situation, every baby, is different. No one can quite prepare you for it. There are countless emotions that run through your body moments after your baby enters the world. Hearing that something is wrong with your newborn is not easy to digest. Our daughter didn't pass the 24 hour pulse oximetry test. At the time we didn't even know what a pulse oximetry test was, let alone what it meant to fail it.

What were the docs saying? The pregnancy went great. So did labor. Nothing came up on tests or ultrasounds in utero to have given us any indication that this would happen.

It was her first breath. Her heart and lungs working in the world for the first time. It was her start, and the start is truly different for everyone. The ultimate test at that point was our faith, love, will to learn more and get her the help she needed.

Milana is a heart baby. She was diagnosed with Mitral Valve Arcade and Moderate Tricuspid Regurgitation. The mitral valve of the heart needed replacement. Two weeks after her birth we were flown to Boston Children's Hospital where we met an incredible team of surgeons to perform Milana's first open heart surgery. She was not even a month old at the time. Milana was the 17th person (and the youngest) in the world to have had this specific procedure on her heart, which required the use of a Melody Valve device that would function as her heart's largest valve.

And so it began: Milana's lifelong battle with heart disease, which is our lifelong battle with heart disease. She's had two open heart surgeries, many minor surgeries and may require more as she grows. She is a light in our lives, and the driving force for creating The Heart's Playbook Foundation. Milana is the older sister to our two energetic, kind and hilarious boys, and the three of them are the inspiration for so much of what we do in our lives.

Milana's journey has taught us a lot. It's identified the important need for congenital heart defect research and heart research in general, which has spear-headed our efforts to make a difference for those battling heart disease. Our mission is to live a heart healthy life. Not only for Milana, but for ourselves and others. We strive to create a family foundation that can grow as we do. It's important for us to give back through philanthropy and show our children the positive impact it can have to their communities.
We don't look at the world with rose colored glasses, but we are optimists through and through. We believe in turning obstacles into opportunity, that forward is a mindset and that there are tools to help us at any place you find yourself on life's journey.

Thank you for your support in whatever form it may be, and for reading our story.